Following on from my original review of Dorrance Publishing, there was a comment made by a Mr. Keith Johnson:
"Having made the mistake of using Authorhouse, how do I stop them representing me at the book stores. I wish to totally disassociate myself from this company, how do I do that?"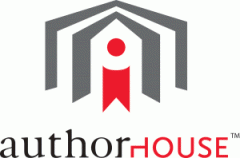 That comment made me think and take a further look once again into these types of publishing sites.
It doesn't take long to find complaints from authors who have put their trust in such publishing websites. The problem with these companies such as Authorhouse.com is that they are aimed at the unwary.
They quote how easy it is to publish your book and make sales, but what they don't tell you is that you do not own the rights to that book.
The reason for this is that they register the ISBN (International Standard Book Number), and can then distribute your book to whoever they want to.
Here's how it works…
You are the author of a book and want it published, you choose a package and will pay the publishing house to take all the necessary steps on your behalf. They register the book in their name because that's what you have paid them to do.
Now since they own the ISBN they can give this out to any store that they see fit and make money from your hard work.
Naturally just doing this would definitely seem to be a complete rip-off but the promise of receiving royalties on your publication doesn't usually sound any alarm bells.
As to the exact amount of sales you are going to make…nobody knows except for the publishing house because they are not obliged to reveal the real figures. All they have to do is pay a minimum amount every quarter.
Unfortunately, these types of companies very rarely give you all the facts about what is really going to happen.
Authorhouse.com…now to answer Mr. Keith Johnson – "Is there anything I can do?"
In all honesty, I expect this is very easy to do. Just tell them via letter that you wish to cancel your contract. But don't forget that they own your book because they registered it under their name. They own the ISBN and without this, there isn't anything you can do.
Plus you are going to have to keep an eye on Authorhouse to make sure they remove this copy of your book from being on sale. We do not have proof that they wouldn't do this, but it is in your best interest to observe the situation.
What you have to do next is re-register your book under your own ISBN.
For the US go here
For the UK go here
And click on the link Important Information for Publishers because this will give you a 12 page PDF explaining everything you need to know.
Have a new cover and internal layout recreated because Authorhouse more than likely will not allow you to use the one that they had created.
After several hours of continuous researching, I really can see why authors do fall foul of so many sites offering this and that, then giving nothing in return.
Is Authorhouse.com a scam?
Well, I can only add that it's one to avoid because of the misleading information that is provided.
For publishing houses in general, be wary of what you are giving in return for such large fees because as I mentioned in my review of Dorrance Publishing, overall costs should be minimal.
Neil – WFHW