We heard some rumors that Amazon Mechanical Turk might be letting people down so the WFHW team decided to check it out so we could provide our readers with an honest review of the program.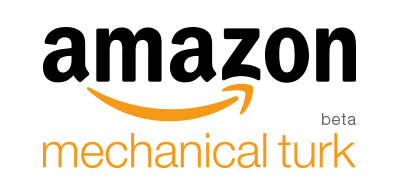 What exactly is Amazon Turk?
Amazon Turk is a marketplace for work that requires human intelligence. It was created by Amazon based on the idea that there are some things that human beings can do much more effectively than computers.
Such tasks include selecting objects from a picture or video, writing product descriptions, transcribing audio, or searching for data details.
Companies or developers that need tasks done can assess Amazon Turk's marketplace of workers. Tasks are known as HITS (Human Intelligence Tasks) which are questions that need an answer.
So is Amazon Turk a scam?
Amazon Turk has been around since 2005 and is not a scam, however, there are some companies with unethical business practices who use Mechanical Turk to hire workers.
These tips will help you avoid those unethical companies
1. Stay away from hits that ask for your name, address, and credit card details. Mechanical Turk requests never ask for personal information.
2. Avoid hits with high pay that appear to be too good to be true. Ten dollars for a job that takes less than 10 minutes is a sign of a scammer.
3. Join forums such as Turker Nation and MTurk Forum to interact with other Turk workers, get informed and learn what hits to avoid and what hits are the best.
4. Download and use the Turkopticon toolbar. This will allow you to see reviews from other Mechanical Turk workers before you decide to take a hit or not. See if a requester rejected an MTurk hit without good reason.
Did they pay in a reasonable time? One scam that unethical requesters use is to reject work on the grounds that it is inadequate in order to get out of paying.
Can you really earn money with Amazon Turk?
Pay per hits are relatively low – usually anywhere from 1 cent to upwards of $5 or more. In browsing the website the majority of hits that I found were in the 5 cent range. Most of these tasks only take a few minutes to complete, so earnings can add up quickly.
It's important to read the instructions carefully in order to complete the hit correctly otherwise you won't get paid. If you accept a hit and discover that it's not worth your time you have the option to return it.
You don't want to develop a reputation for not completing hits otherwise you will not be accepted for a higher-paying hit.
Being able to type quickly is a definite asset. It can take time to become familiar with the site, the type of hits available, and what hits give you the best return on time invested.
Some of the higher-paying hits require you to complete a usability test in order to be eligible to apply. Taking time to complete the tests for hits that interest you can help to increase your earning potential.
Amazon keeps track of how much you earn with Mechanical Turk, and it's important to know that some requesters will not pay you immediately.
Mechanical Turk earnings will appear in your Amazon back office, and you will also be able to see your total if you click on the heading Amazon payments.
You can convert the money to Amazon gift cards for purchases on the Amazon website, or if you prefer to be paid in cash, simply add your bank account information to your Amazon profile.
Amazon Mechanical Turk is a legitimate way to earn money working from home, although earning a full-time income from it will be tough (despite reports of people making as high as $400 – $500 per week).
If you're in need of some extra cash then Amazon Turk might be an option for you.
However, If you're looking to develop a full-time income while working from home there are definitely better, risk-free options out there.
Terri – WFHW